Milliande Artist Spotlight : Sergio Cerchi - Painter
" Harlequin II"
Oil on Canvas
" The Fan "
Oil on Canvas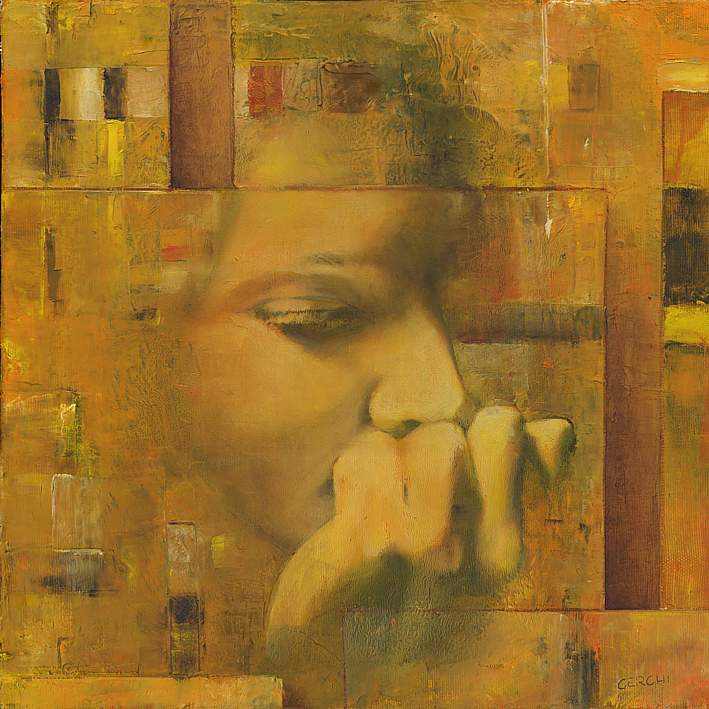 " Pause"
Oil on Canvas
" Sitting Red Haired Girl"
Oil on Canvas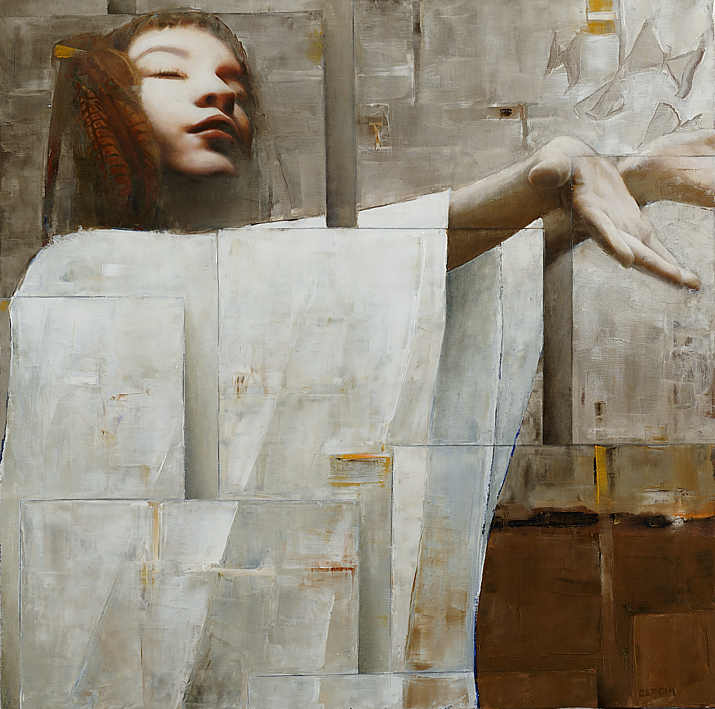 "Butterflies"
oil on canvas
I love the unusual compositon and the way my gaze is captured and guided to follow the flow from her face through her heart out of her hands ...
I am really taken with this one :-) the play of light is mesmerizing ..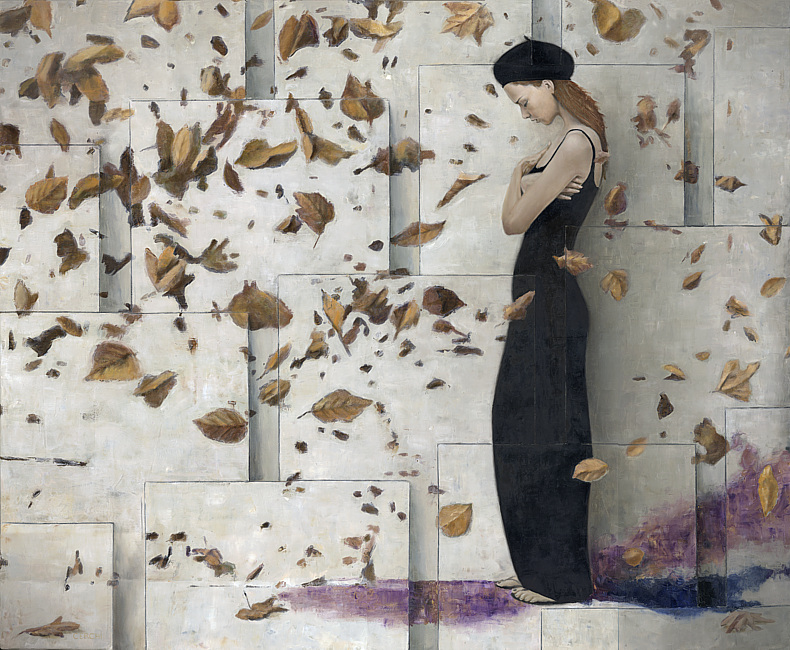 " The Wind"
Oil on Canvas
" Penelope"
oil on canvas

Sergio Cerchi Bio Exerpt
~~~~~~~~~~~~~~~
"Serchio Cerchi was born in Florence where he still lives and work. He interconnected experiences in music and the visual arts, these became his inseperable passions which he cultivated with tenacity and determination .
"Figures and geometries" constitutes his version of the real , accentuated by an ethical impulse that expresses not only artistic values but also philosophical , historicl and psychosocial ones. .. His style evolved towards cubist evocations and re-workings of his own experiences ...." THe Oil color tones of his work , from the warm tones of carmine red and the mixed shades of ochre to the antique greens and blues with masterly shadings of luminous greys give substance to the sculptural elements ...
Sergio Bio Website
"I love the intriquing layers of perception that nestle amongst the stones of anient times in his paintings... sumptious color palette too and it makes me want to explore the juxtaposition of these beautiful women and their environment they occupy on the canvas space as if put there by magic ..
Enjoy taking a peek...milliande
Interesting
angel paintings